The big jar with rice, koji and yeast. The small jar with rice and yeast.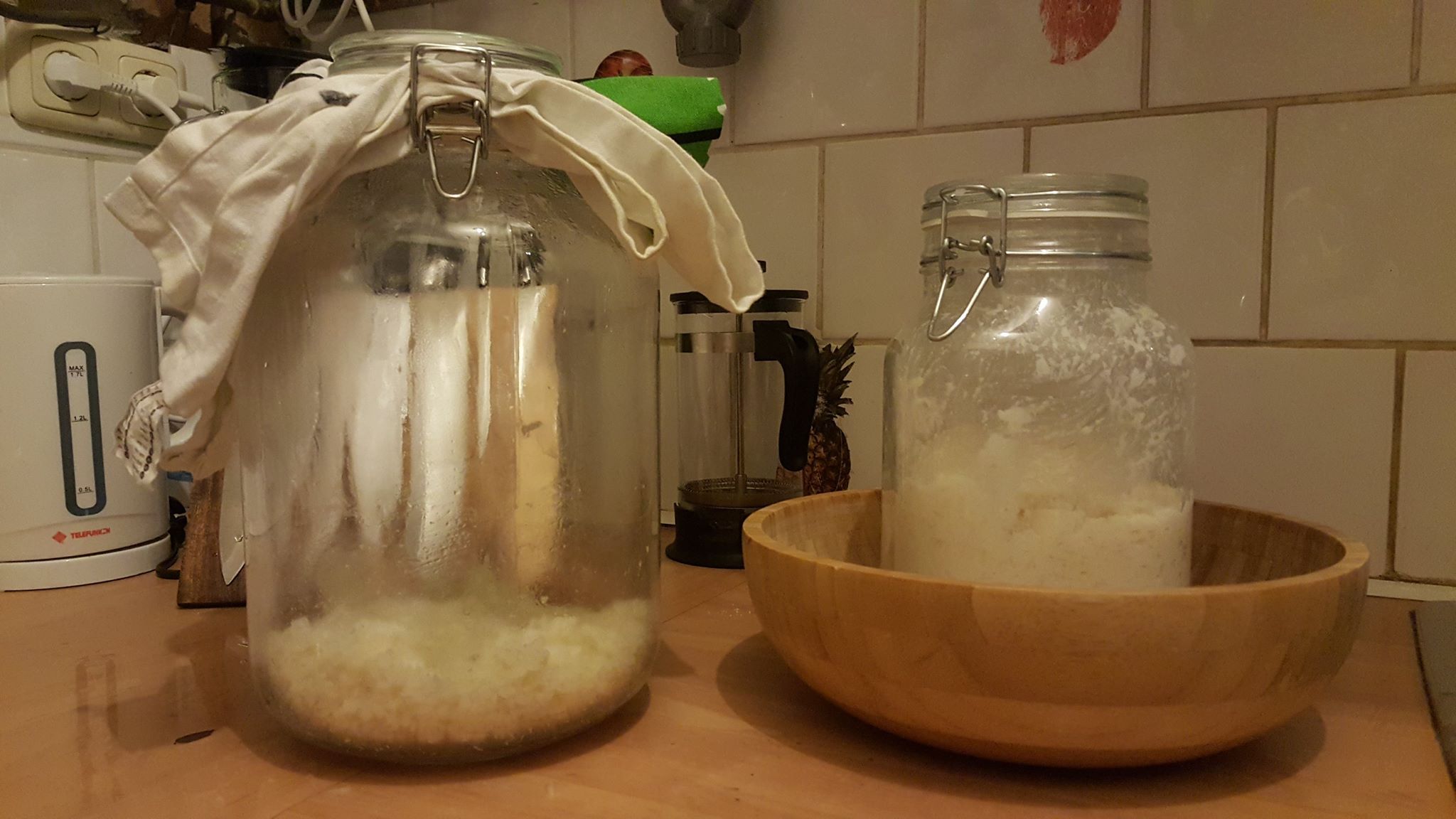 The rice wines are fermenting nicely in their containers.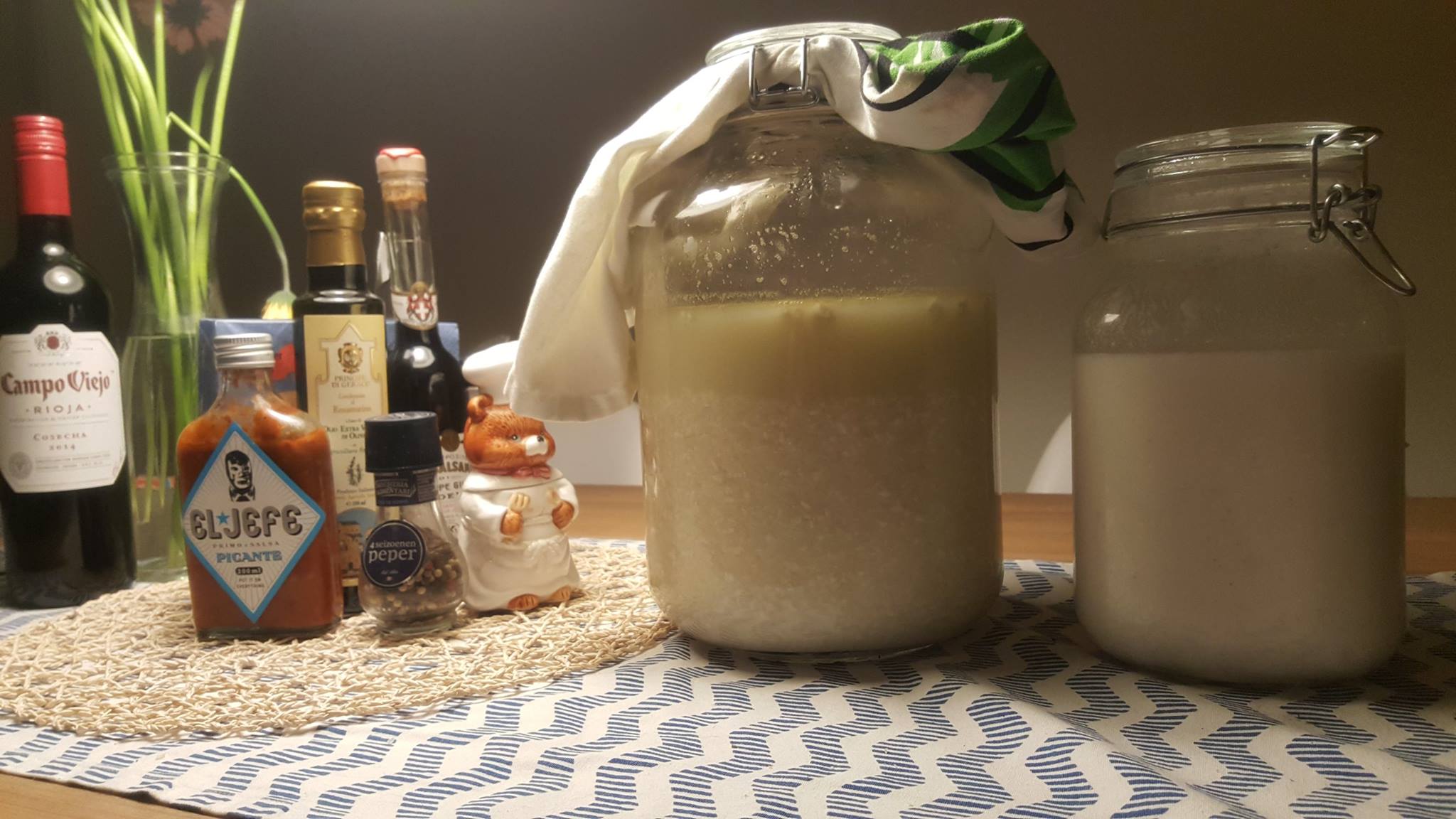 Brewing set up. Two big fermentation buckets, two carboys. The heater with termostat controls the temperature.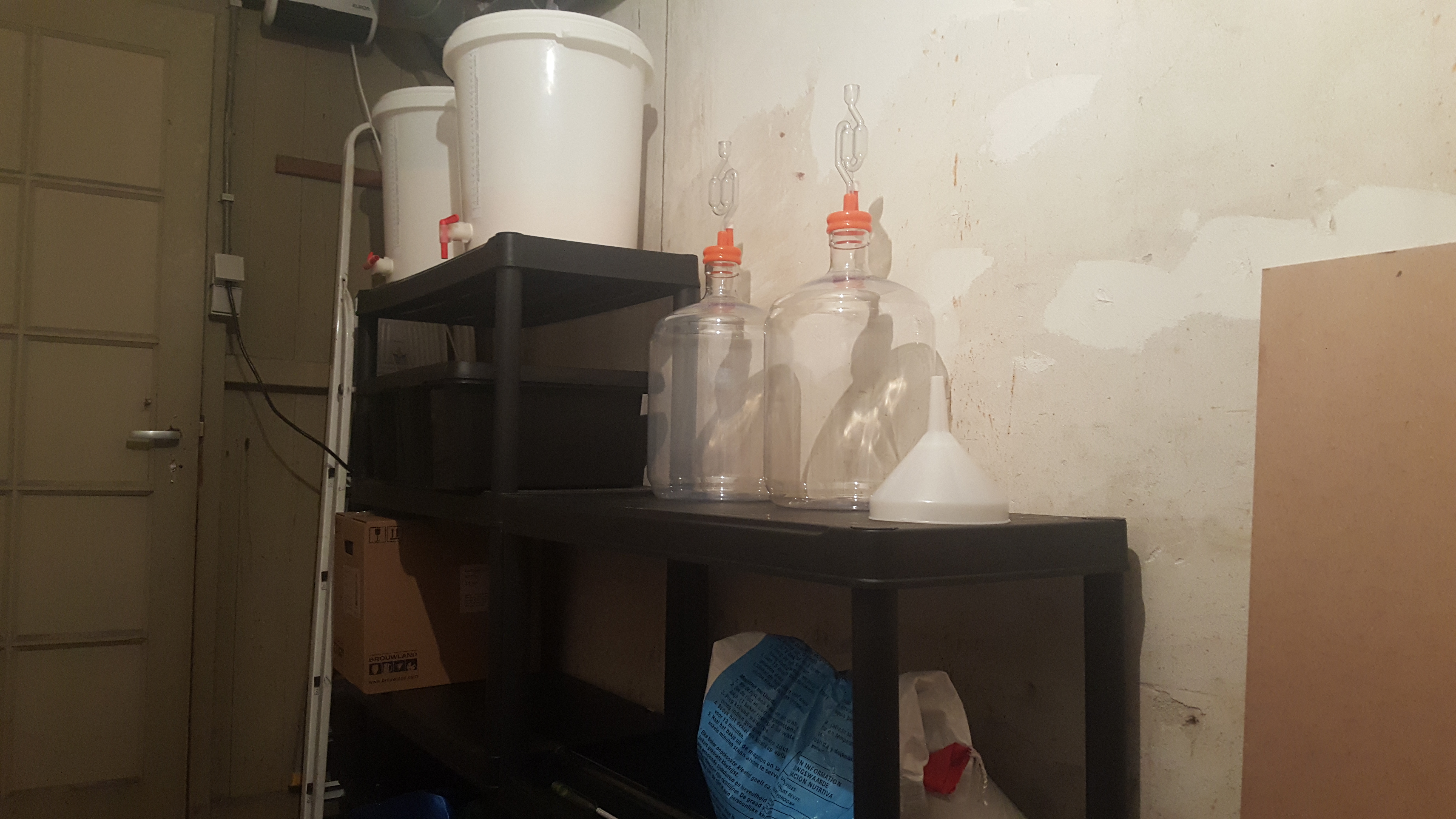 Sake yield. One bottle didn't last long enough for the final picture.